The Context
In 1960, legendary speed merchant Mickey Thompson did the previously impossible and broke 400mph at the Bonneville Salt Flats in his vehicle dubbed, "The Challenger."  Born from that racing heritage, Mickey Thompson Tires & Wheels was founded 2 years later, with the ethos that their products are built to win. It's no exaggeration to say that today, Mickey Thompson Tires & Wheels has grown into a motor-sports giant. The core value at Mickey Thompson that guide its employees is to produce the best products made for automotive enthusiasts. The motto at Mickey Thompson is "We never stop, we're never satisfied, we will always 'STAND ON THE GAS'." Employees at Mickey Thompson take pride in the legacy and their market innovations. Below, watch a video to know what Mickey Thompson tire is best for you.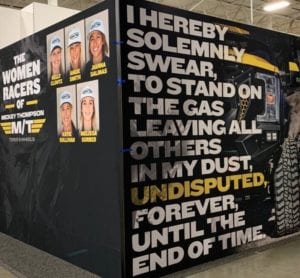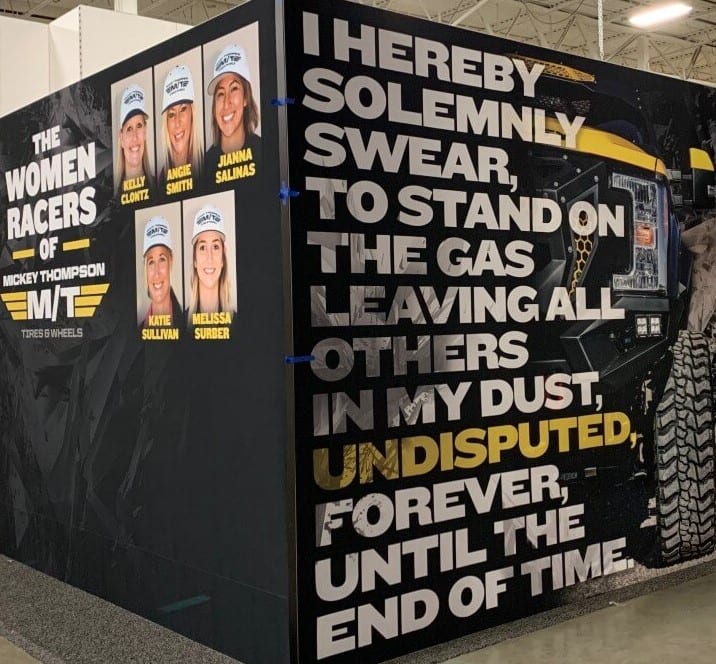 The Challenge
There are three functional areas in which their products are used are, "The street, strip, and off-road." In practical terms, that means they sell wheels and tires for road-going cars and trucks, drag-racing vehicles, and specialized off-roaders. There-in lies the challenge: how to blend three product groups, their sub-brands and environments into a singular, cohesive trade show exhibit, all the while maintaining the Mickey Thompson brand look and feel.
The Solution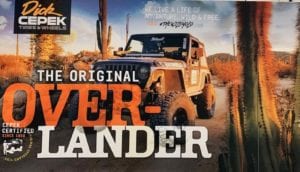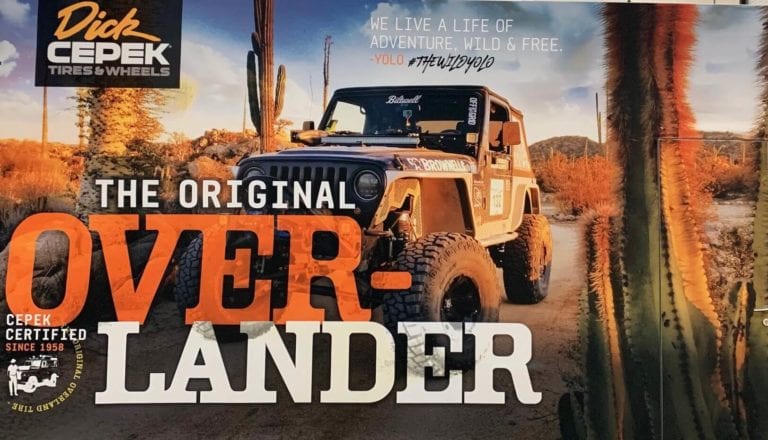 For a brand as bold as Mickey Thompson, the design had to be spectacular. To achieve this, Evo Exhibits created a series of visually engaging vignettes, highlighting the various product groups, seamlessly flowing into one another. The front of the booth set the stage, emulating a long desert road, with realistic sand, rocks and under-brush on either side. Parked in the middle of the road was an over-the-top hot rod dragster, backed by a 10′ wide LED video wall. Flanking that rolling sculpture was a pair of mean machines – a jacked Jeep Gladiator and a highly modified Ford F150 – perched mid-rock crawl. As you made your way back through the booth, you were transported to other remarkable scenes including a racing paddock with stacks of tires surrounding a pro drag racer, and a camping scene complete with a Jeep Wrangler with a roof tent rig. Various types of tire stands and kiosks displayed product throughout the booth. Tying it all together were enormous, eye-catching graphics and 3-dimensional letters, finishing off the space in a way that demanded the onlookers' attention.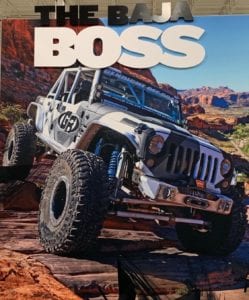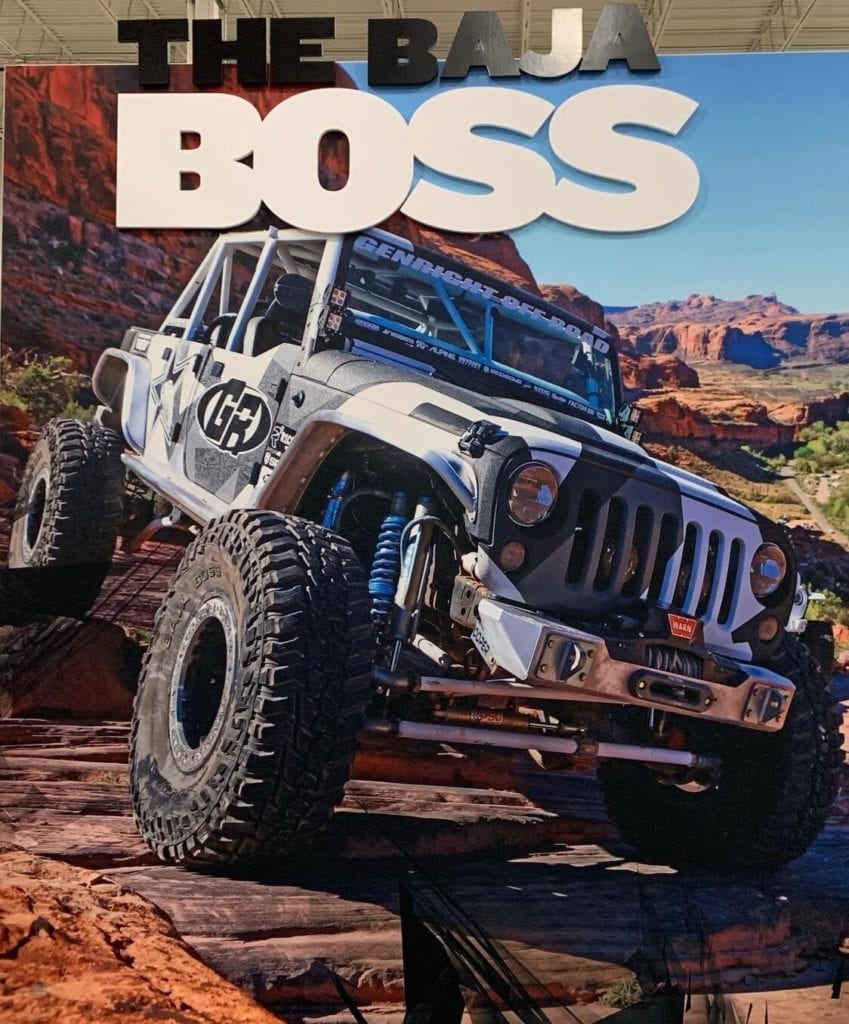 The Result
The client and attendees were completely blown away with the immersive environment Evo Exhibits created at SEMA 2019. Just like Mickey Thompson Tires & Wheels products, the collaboration between the two partners was built to win. If you're a truck lover, attend SEMA 2020 (Specialty Equipment Market Association) to view another jaw-dropping Evo Exhibits booth highlighting tires made to win.
With any questions or wanted details about an exhibit for your upcoming trade show, contact us for a free estimate.